Profiles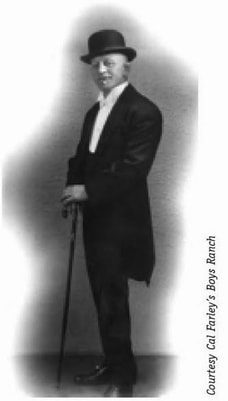 Dutch Mantell Profile
Born: July 25, 1881 (Alfred Albert Joe de Re la Gardiur) | Birthplace: Diekirch, Luxembourg
Died: January 31, 1941 (Cancer)
Before naming himself professional wrestler Dutch Mantell, he was born Alfred Albert Joe de Re la Gardiur to a French father and a Belgian mother in Diekirch, Luxembourg. From an early age, Alfred wished to go to the United States after being regaled of stories by his father, who made several visits there. After his father's death in 1891, the ten-year old was packed off to live with an uncle in Germany, but ran away in 1893. He did some odd jobs and stowed away on a merchant ship in England in 1895. Hoping to reach the United States, he instead wound up in Fremantle, Western Australia in March 1896.
With prize-fighting being a popular pastime in Australia, he took up boxing at fifteen, and later wrestled under the tutelage of veteran, Dan McCloud. Prior to a fight in Melbourne, he attracted the attention of Shakespearean actor Robert B. Mantell, who offered to be his second for the bout. Mantell became his benefactor and were so inseparable he was referred to as "Mantell's Boy." As a result, when deciding on an easier-to-pronounce moniker, Alfred came up with the first name 'Dutch' – due to his strong Deutsch (German) accent – and last name 'Mantell.'
After making two trips to South America and England, he finally made it to New York by boat in 1900. He joined the US Navy in 1902, and was discharged in 1906, now a US citizen. Mantell travelled the globe fighting all comers as a lightweight (he was usually around 135 pounds), but running out of opposition, agreed to face heavyweights, sometimes up to 200 pounds, and still never lost.
As professional wrestling shows began to become more organised, he came up with a villainous ring persona to rile up the audience. His style was vicious and unorthodox, and was sometimes called the 'Lon Chaney of Wrestling.' Legendary wrestler and promoter Dory Funk Sr once described him as "the type of wrestler who would storm into the ring smoking a cigar, and as soon as the bell would ring he would shove the cigar into the eye of his opponent."
Outside the ring, he is said to have earned money hustling marks in various towns who bet large sums to see him lose, but he never did. At the same time, from 1913 to 1915, he appeared in director Michael Sennett's Keystone Cops – a series of silent comedies – in Hollywood.
In 1921, Mantell first met notable shooter and minor league baseballer Cal Farley in El Paso, Texas. In typical Dutch style, Mantell issued a challenge – mid match – to the winner of a bout between Farley and Mattie Matsuda. Two years later, Mantell and Farley would have two shoot fights, after which they ironically became good friends.
Farley recalled the fights in his 1987 autobiography 'Two Thousand Sons': "Both ended in ugly brawls, with a cracked skull for the Dutchman and enough free-flowing blood from the pair of us to establish the sport solidly in the city's (Amarillo) favor. After the second meeting, we agreed it was better to be friends."
From that point forward, their lives would become intertwined. After making Amarillo his home in 1925, Mantell helped promote Farley's tire business 'Wun-Stop-Duzzit,' was a regular on Farley's radio show for fifteen years, and was a featured performer and organiser of Farley's Flying Dutchman Circus. When Farley started The Maverick Club (1934) and The Boy's Ranch (1939), Dutch was the first to lend a hand.
As told by Ron Fuller on his Studd Cast, Dutch was the trainer of his grandfather, Roy Welch, who had initially met with Cal Farley about becoming a wrestler. Farley sent him to Dutch, who did not wish to train him (or anyone for that matter). As a deterrent, Mantell intentionally broke Welch's ribs. After recovering, Welch returned, and Dutch deliberately broke his wrist. When Roy returned a second time, Mantell agreed to train him properly.
Welch was Mantell's second for a bout to settle a dispute between two Houston promoters. Dutch won the fight when he punched his opponent in the face and dislodged an eyeball. Allegedly, Mantell confronted the opponent in the locker room and suggested if he wanted to continue the fight, he would take the other eyeball, but the opposing wrestler agreed it was done.
Despite his vile reputation as a wrestler, he was at heart a humanitarian who is said to have given away millions of dollars to the needy. So much so, that after he finished wrestling, Mimi Farley (Cal's wife) managed his finances, and invested in a rental property so he could have an income. Mantell wrestled his last match in 1935 against Sailor Moran. For the last year of his life, he was stricken with cancer and passed away in Northwest Texas Hospital on January 31, 1941. In his will, his remaining finances went to The Boy's Ranch and The Maverick Club.
​Bibliography: Texas State Historical Association / Ron Fuller's Studd Cast / San Marcos Mercury Article