Music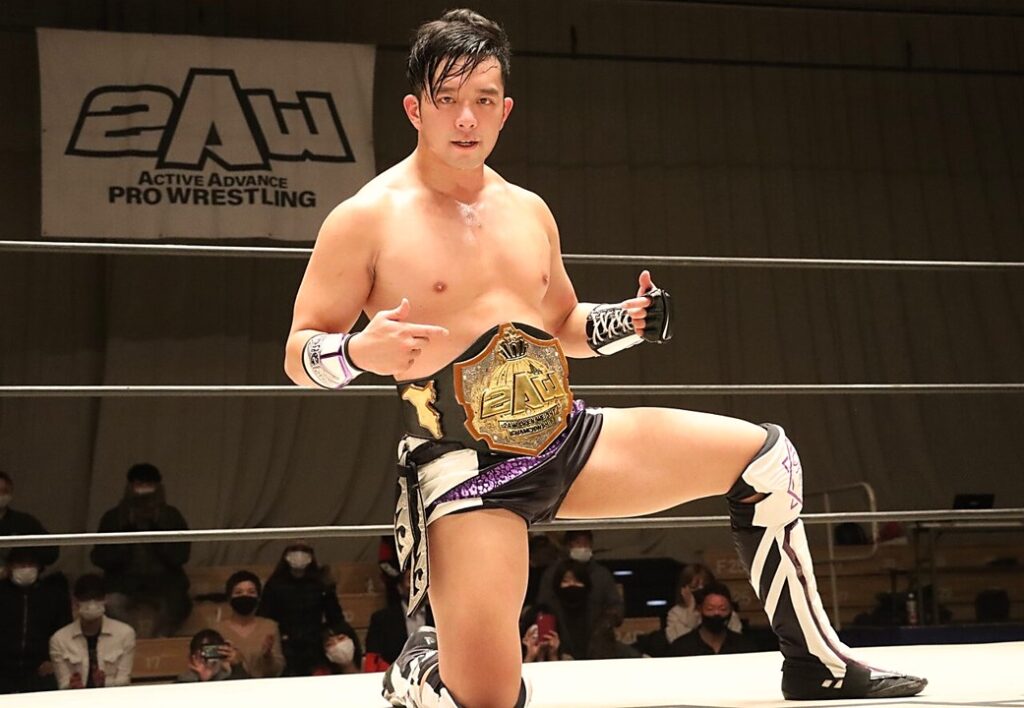 Roadtrip Music: Ayato Yoshida's Theme [Ayato Yoshida]
Well after last week's brush with the mainstream – I needed to keep to form with some obscure Japanese indy stuff. I don't know the name of the song. I don't know the artist. But what I do know is that this theme slaps! I also know a little about the guy who uses it so while we're here…
Ayato Yoshida is a Taka Michinoku trainee from the old Kaientai Dojo promotion. Taka left the promotion in 2019 after he was relieved of admin duties due to an infidelity scandal. Taka would go on to start Just Tap Out! and K-Dojo would move on and rename themselves Action Advance Wrestling (2AW).
During Taka's time at K-Dojo, New Japan Pro Wrestling (where he also wrestled) started doing a series of shows entitled Lion's Gate. These were a showcase for their dojo trainees and for a change of pace from the standard young lion matches against each other on NJPW events – they would invite talent from other promotions as a sort of tryout. Ayato Yoshida was one of the mainstays of these events while they lasted. New Japan management must've been impressed because he also worked a few tours afterwards. Until the Taka/K-Dojo dissolution anyway.
Yoshida has also wrestled sporadically for All Japan Pro Wrestling who partnered with 2AW and held frequent events at 2AW's home base in Chiba, a former stronghold of Baba's AJPW. Notably Yoshida participated in the 2021 Royal Road tournament, making it to the quarter finals where he lost to Jake Lee.
Not just a small fish in the big ponds – Yoshida is a big fish in the smaller ponds. He's won many titles in K-Dojo/2AW, including both of the top titles. He's a good wrestler and always worth checking out if you see his name. Plus he has this killer entrance music!