Music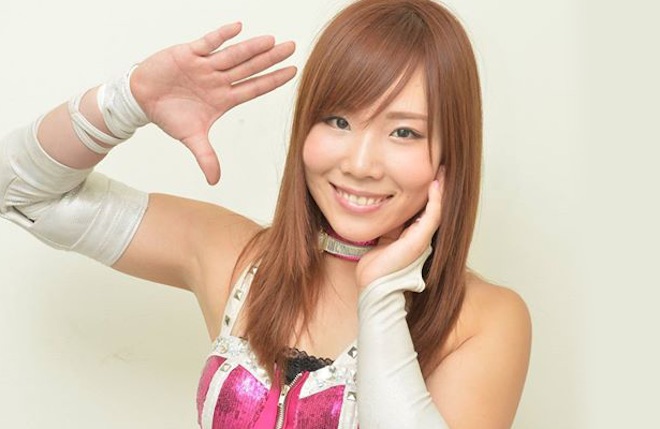 Roadtrip Music: Last Voyage by kuritaka (Kairi Hojo)
The Pirate Princess has returned home!
In light of this weekend's news that Kairi Hojo (Kairi Sane to you WWE people) has returned to World Wonder Ring Stardom, I thought it only fitting to take a look at the theme she used before setting off to sail the world back in 2017.
Born in Yamaguchi Prefecture, Kairi grew up as a yachtsperson and competed in world championships with dreams of becoming an Olympian. She also acted and while portraying a wrestling villain in a performance, was seen and scouted by Stardom founder Fuka. After training and passing her pro test – Kairi Hojo made her pro wrestling debut in 2012.
Over the next five years Hojo would become a core part of the promotion, at one point she was referred to as one of the three daughters of Stardom (alongside Threedom teammates Mayu Iwatani & Io Shirai). Between titles and tournaments she won almost every accolade available in the company. In 2017 she would depart the promotion and begin a new adventure abroad – signing with WWE.
Her first appearance in WWE saw her enter and win the new Mae Young Classic tournament, a women's take on the Cruiserweight Classic tournament that took place a year earlier and adopted a "best of the world" approach. It was in this tournament that she captured my heart (and that of many others) with her unique style and captivating charisma. Ironically her first appearance after leaving Stardom – may have done more for the company than a lot of things she did while there. A lot of eyes turned towards the then-independent joshi promotion after this and 5 years later the momentum still hasn't let up. I myself started following what is now my favourite promotion at this time.
Kairi (now Sane)'s run in WWE was largely successful, winning the singles title in NXT and the WWE Women's Tag title alongside Asuka (Kana) which netted them a Wrestlemania appearance. In 2020 Kairi ended her time as a WWE wrestler and returned to Japan, working as an ambassador and commentator for the company. Her contract ran up at the end of 2021 and at a press conference in February 2022, it was announced that KAIRI (as she's know mononymously known) was coming home!
Last Voyage was released on the 2016 release Stardom New Generation and has a nautical theme. It does sound quite similar to her WWE themes New Adventure and Next Voyage but – even as a fan of Alestorm – I have to admit there is only so much range available in the genre of instrumental sea shanty.