Music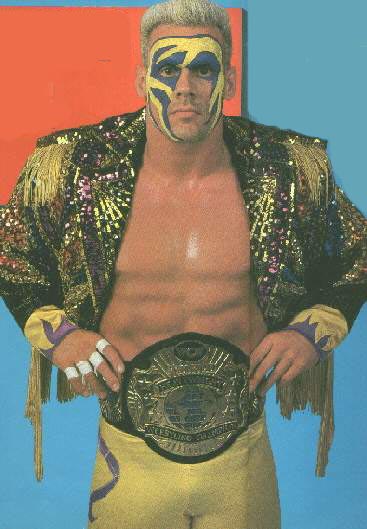 Roadtrip Music: Man Called Sting by Jimmy Papa and The Grand Theft All-Star Band (Sting)
Early-to-mid 1990s WCW music is a different breed. From Steinerized to Simply Ravishing, American Made to American Males (…American males). It's certainly a unique flavour.
Today we take a look at one of the more famous themes from this time – Man Called Sting. The song appears on the WCW Slam Jam 1 album released in 1992 and author credits are taken from the CD case. Unfortunately, there was never a Slam Jam 2 released. (Though we did get WCW Christmas Brawl Theme Songs in 1996 and WCW Mayhem: The Music in 1999)
In case you were wondering what the song is about – it is about a man called Sting. Something that is repeated ad nauseum throughout. The artistry in the lyrics is really something to behold. We learn a lot of things about a man called Sting. He does this. He does that. This is an actual line from the song.
The man called Sting used this song through the early 90s but would leave it by the way side once he disappeared in mid-1996, watched a tape of The Crow and began earning his paychecks by hanging around in the rafters.
I'm aware of the tone of this writing and while it may suggest disdain for the man called Sting… I love this song precisely because of how cheesy it is.