Music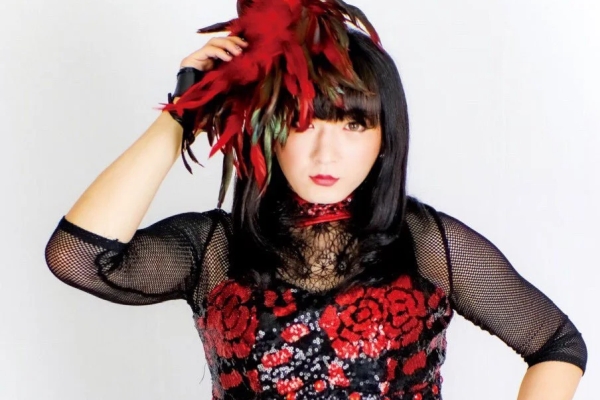 Roadtrip Music: bad guy by Billie Eilish (ASUKA/VENY)
This weekend in Australia, national radio station triple j have held their annual Hottest 100 countdown, a listener-poll ranking the top songs of the previous year. triple j is positioned as a youth-alternative station and while the countdowns do primarily contain alternative music, a selection of mainstream that lands with the audience also features. (This year it was won by children's group The Wiggles doing a cover of Tame Impala's Elephant)
In the 2019 countdown it was a mainstream track that won it – bad guy from Billie Eilish's debut album When We All Fall Asleep, Where Do We Go?. The track won awards all over the world and was the best selling single of the year worldwide. One of the many places it succeeded was Japan where it also the entrance music of ASUKA/VENY.
To most wrestling fans the name Asuka refers to the 4 time (as of writing) WWE/NXT Women's champion, formerly known as Kana before signing with the company. Today we're looking at ASUKA – a trans-wrestler in Japan who primarily competes in joshi promotions. They both started using the ring name within a month of each other. Ahead of a scheduled trip to the United States that was cancelled due to the coronavirus pandemic ASUKA chose to adopt the name VENY to prevent confusion. ASUKA has used the name on occasion in Japan, notably while competing in the Japanese bracket of an AEW Women's title contender tournament in 2021.
Marketing themselves as "the first genderless pro wrestler", ASUKA has competed for quite a number of promotions in Japan. ASUKA has won the singles and tag titles in SEAdLINNNG as a part of the Las Fresia de Egoistas (trans. The Selfish Strawberries) group with Makoto, the DDT Ironman Heavymetalweight title as well as the top titles in Pro Wrestling WAVE and Diana. Through competing in the aforementioned AEW tournament and a very impressive showing at the Hana Kimura memorial show in May 2021 (ASUKA and Hana teamed as Flourish in Wrestle-1) – ASUKA's profile has been growing in the west and in a nutshell…. ASUKA is a really good pro wrestler.
bad guy also found it's way to wrestling relevance through it's usage in a number of Botchamania memes.