Music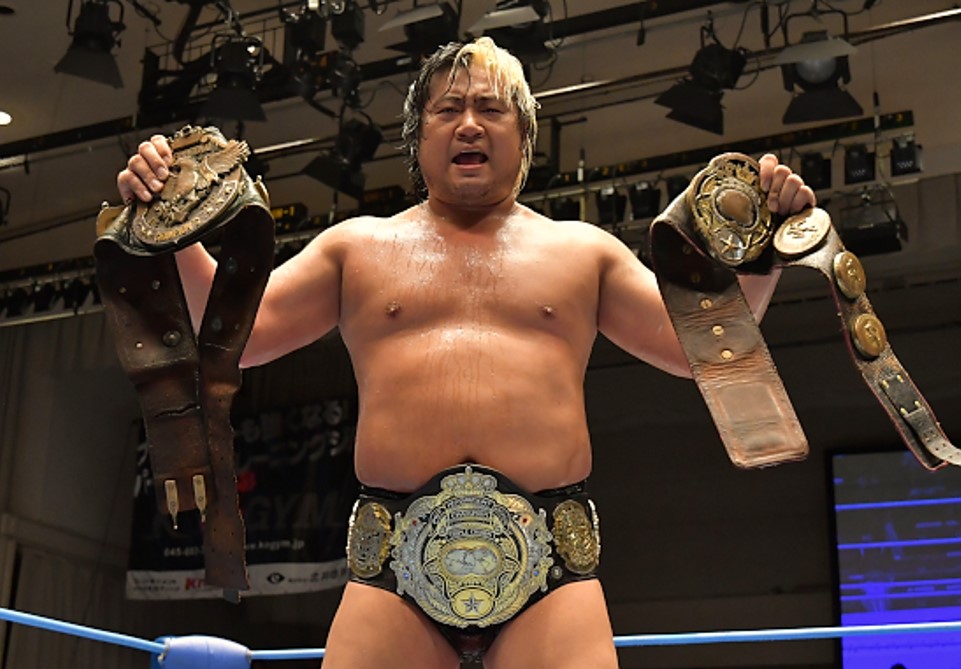 Roadtrip Music: Dream Distance Suwama by Osamu Suzuki (Suwama)
Apologies for the lack of a podcast, I've been a bit crook (it's not the COVID) and unable to speak for an hour straight (though some may argue I lack the ability to do it well while healthy anyway…) but to make up for it, here's a special extra edition of the Roadtrip Music series.
Of course this is for the metaphorical roadtrip through the world of wrestling; given that most of my country has been in lockdown this month.
After the departure of Mitsuharu Misawa, Kenta Kobashi and most of the roster to form Pro Wrestling NOAH in 2000 – All Japan Pro Wrestling was hit hard. Of the native talent only Toshiaki Kawada and Masanobu Fuchi remained. Both men filled something of an ace role through this period as co-operation with others ensured their survival. Keiji Mutoh came in from New Japan Pro Wrestling and tried to fill the role for a bit but it wasn't until the end of the decade that the promotion built a new ace.
Kohei Suwama joined the promotion in 2004 and was pushed heavily. In 2008 he won the Champion Carnival and then defeated Kensuke Sasaki to win his first of a record-setting seven Triple Crown titles. Suwama carried the company through the Wrestle-1 exodus in 2013 and into the current era where Kento Miyahara has taken the role of ace. Suwama has by no means slowed it down though with his most recent Triple Crown reign happening this year (until it was ended by COVID).
He is also (as of writing) the only two-time winner of the Ōdō Tournament, the 2021 edition of which kicks off today.
His entrance music is by Osamu Suzuki and if you're feeling those early 90s New Japan vibes from the guitar riff goodness – you're feeling the right thing. Suzuki previously worked for NJPW and is responsible for many of their historic themes such as Great Muta's and Masahiro Chono's numerous themes.