Music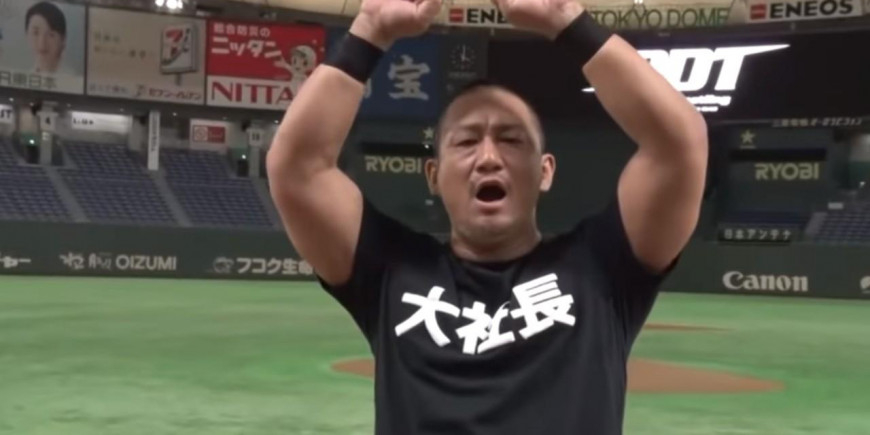 Roadtrip Music: Fire by Scooter (TPR Remix) (Sanshiro Takagi)
With the recent news that AEW and DDT/CyberFight have signed a deal to work together (something we'll discuss more on an upcoming podcast) – I thought this week we'd take a look at one of the key players in this deal.
The name Sanshiro Takagi may not mean much to many American fans, as when they think of DDT they tend to think of Kenny Omega, Kota Ibushi, the blow up sex doll (Yoshihiko) or a 9 year old girl named Haruka that Omega once wrestled (in Stardom, not DDT but if people want to keep being wrong…). To the Japanese audience, Takagi is a key player in DDT's history having created the promotion in 1997. The concept of the promotion is a parody of WWE and American style "sports entertainment" and Takagi himself has been doing a Stone Cold Steve Austin tribute act. Five times longer than Austin was in the gimmick. This makes the shattering glass in his entrance music make a bit more sense.
In a nutshell the corporate history and structure is media company CyberAgent bought the DDT group in 2017, which included DDT, Tokyo Joshi and Ganbare, and Pro Wrestling Noah in January 2020. In July 2020 to save money, the wrestling assets were consolidated into CyberFight which streamlined back end operations. Takagi is the President of CyberFight.
Just recently to celebrate DDT's 25th anniversary – Takagi wrestled a preview match with AEW (and former DDT) wrestler Michael Nakazawa in a book store (seriously), a match at Tokyo Joshi's Grand Princess event against Hyper Misao and another match with Nakazawa at the 25th anniversary event Judgement. The latter two took place inside the historic Ryogoku Kokugikan (Sumo Hall).
Oh and he also wrestled Minoru Suzuki in an empty Tokyo Dome!