Music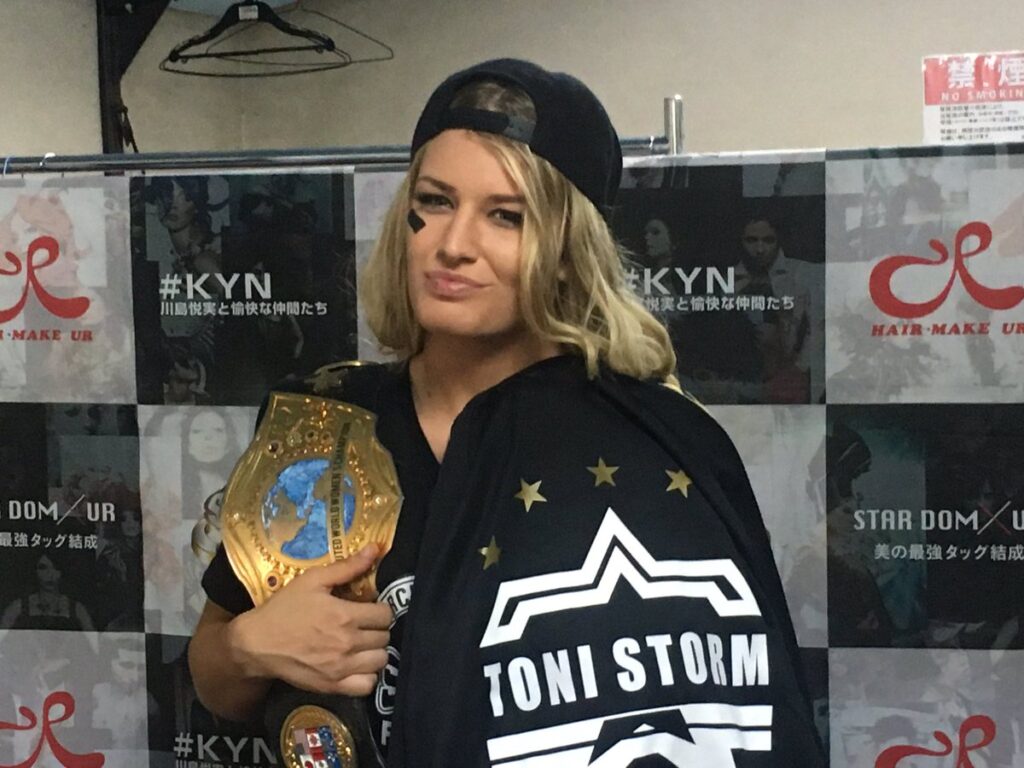 Roadtrip Music: It's a TONI TIME by kuritaka (Toni Storm)
This week on the roadtrip we take a look at one of the themes of AEW's latest acquisition – Toni Storm!
The Roadshow is an Australian-based website and podcast and we're no strangers to the career of Toni Storm here. In fact – we remember when she was just Storm! So you can imagine my shock when she turned up as a mystery opponent for The Bunny on AEW Dynamite.
Prior to AEW, Toni worked for WWE where she got exposure on the global stage – but she was already a name around the globe prior through her work in the England and European circuits, Stardom in Japan as they were beginning to catch in the west – and of course Australia where she started her career.
Today we're going to take a look at one of her Stardom themes, the aptly named It's a TONI TIME. The theme leans pretty heavily into an 80s hair/glam metal sound which is something that has been a big part of Toni's career. From her logos and merch to her presentation – and of course music. It's a TONI TIME was released on Stardom's 2018 Goddesses of Music album and the in-house production by kuritaka replaced Round and Round by Ratt as her music.
Toni has won gold most places that she's gone – but nowhere more than Stardom. In 2017 she became the first foreigner to win the 5 Star Grand Prix (round robin) and Cinderella (single-elimination knockout) tournaments – the first person to win both, and in the same year no less! No wonder she won the MVP Award that year. She was also the first foreigner to win the SWA World title in the promotion.
The roadtrip series is taking a break next week, ironically because of an actual roadtrip! Hope you all have a good Easter!