Music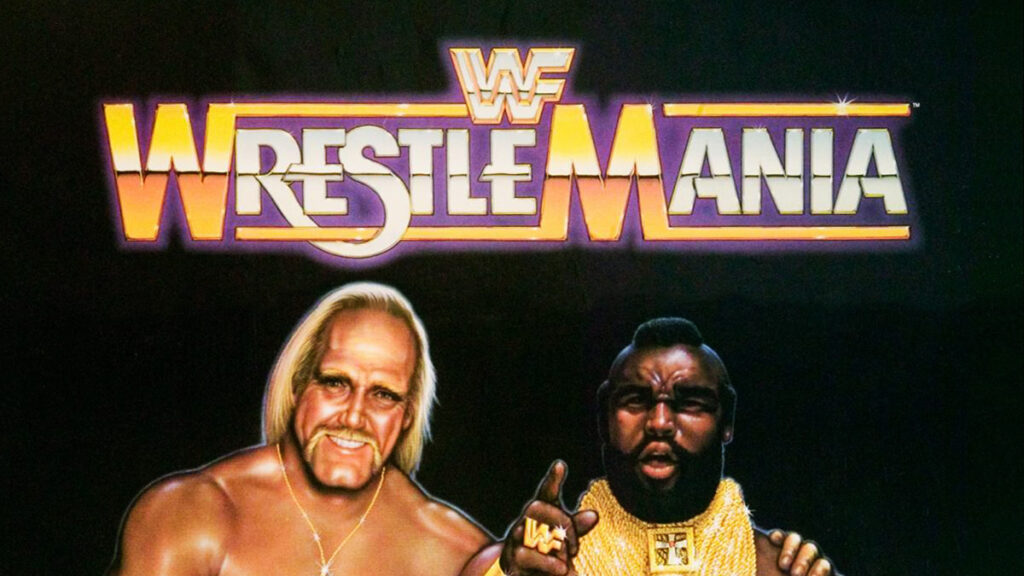 Roadtrip Music: Easy Lover (Instrumental) by Phillip Bailey & Phil Collins (WrestleMania)
Well there is a big surge in the amount of indy shows happening this weekend according to the FITE.tv schedule which can only mean one thing… it's WrestleMania weekend!
WrestleMania is now a two-night event in addition to the all the ancillary shows and honestly, two days of the current WWE product doesn't appeal to me at all. Luckily they have a rich history. This week we'll look deep into that history and take a look at the first 'Mania.
The first WrestleMania is remembered for being the pivotal point where wrestling left the smoke-filled bingo halls and entered the mainstream (or whatever the corporate line is…). It was important though, a massive gamble for Vince McMahon, Jr. in trying to reinvent the wheel and thrust sports entertainment into the mainstream. Failure would likely mean the end of the company he purchased from his father in 1982.
There was a significant amount of celebrity involvement and mainstream promotion for the event with two special events across 1984 and 1985 on MTV bringing the promotion into the national zeitgeist (remember when they used to play music on MTV?). Cyndi Lauper got heavily involved due to her involvement with Captain Lou Albano, Mr. T competed in the main event teaming with Hulk Hogan – helping Hogan on his road to becoming the embodiment of the company in 1980s pop culture. Muhammad Ali and Liberace were there too.
Rock 'n' wrestling was the angle, so they didn't just need celebrities – they needed music to complete the presentation. Music that the public was going to recognise and think that the event was a big deal by association. How about a song that charted in 17 countries? The theme to the first WrestleMania was an instrumental version of Easy Lover, a co-production between Earth Wind & Fire's Philip Bailey and Genesis' Phil Collins from Bailey's 1984 album Chinese Wall.
The song won awards and performed very well – being possibly Bailey's biggest hit (outside of Earth, Wind & Fire) and a staple of Phil Collins compilations. 38 years on that WrestleMania thing did alright too.