Music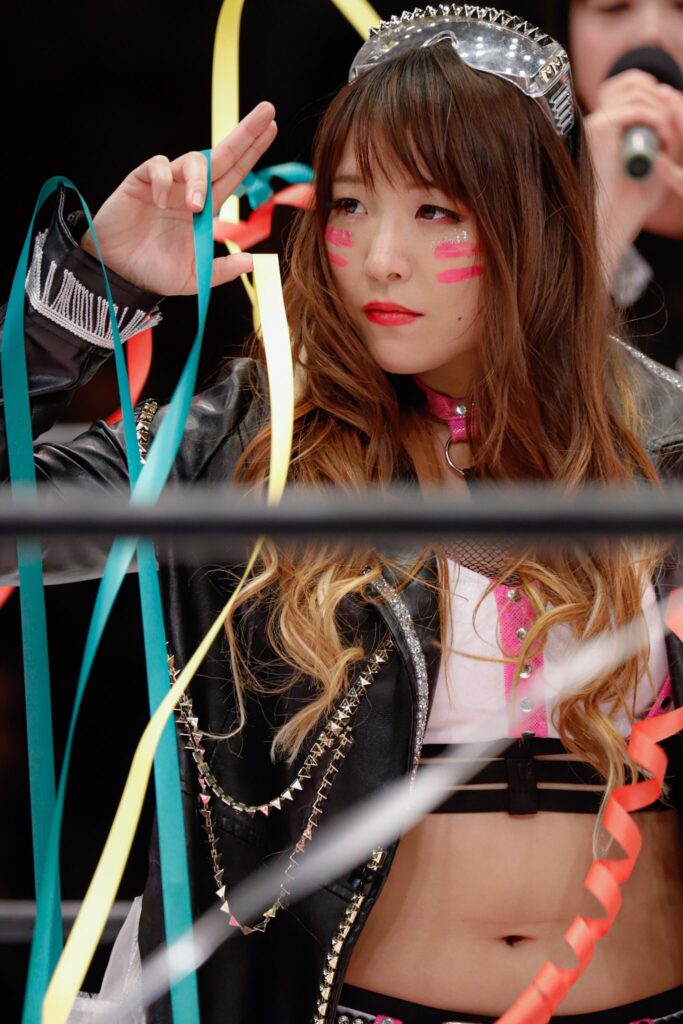 Roadtrip Music: Jungle Survival by Takahiro "Anija" Nakamura (Jungle Kyona)
Well the Roadtrip Music series is back and for the comeback edition, I'd like to highlight someone who has just recently made an incredible comeback. Jungle Kyona!
A Fuka-era Stardom trainee, Kyona began her career in World Wonder Ring Stardom in 2015. Her name "Jungle" Kyona draws on time she spent in the African nation of Senegal prior to becoming a wrestler and this time would also influence both aspects of her attire and various entrance themes over the years.
Kyona led the group Team Jungle (herself, Hiroyo Matsumoto, Natsuko Tora & Kaori Yoneyama) which was loosely associated with the group of babyfaces that would eventually solidify into the STARS unit. At the Stardom Draft in 2018 – Kyona was not chosen by any group, so she formed her own with the others who weren't picked. Jungle Assault Nation (which thankfully was primarily referred to as J.A.N.).
A year later at the Stardom Draft the leaders of the 5 groups had a match to determine the order of picks with the losing leader disbanding their unit. This was the end of J.A.N. and Kyona was drafted to Hana Kimura's Tokyo Cyber Squad. Kyona saw success in T.C.S. winning tag gold with Konami and trios gold with Konami and Kimura. As the group shrank due to the amount of gaijin and part-timers, these three formed a strong stable core and their closeness was evident.
At the end of 2019 Hana Kimura was chosen to appear on the national reality television show Terrace House: Tokyo 2019-2020. Kyona and Konami would also make appearances in some of the scenes with Hana. In May 2020 after concerning social media posts, Kyona rushed to Hana's apartment to check on her – but found that Hana had taken her own life.
Due to the COVID-19 pandemic, Stardom was on a hiatus and when they resumed shows the next month, Kyona did not appear on the first show. She would on the second in July, explaining before her match that her feelings were complicated (understandably so), and she would try to figure them out by wrestling. The match was a tag match between T.C.S. members as a small Hana tribute. Over the course of the year Kyona tried to deal with her feelings through wrestling and eventually her body broke down. After losing a match in October 2020 when Konami turned on her to disband Tokyo Cyber Squad, Kyona joined STARS. Her first match with STARS was her last as after the match she couldn't stand. Her body had given up on her.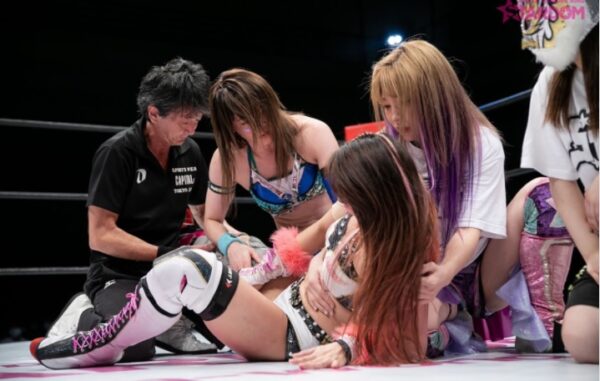 Jungle Kyona took two years off to heal a multitude of injuries requiring surgeries. She left Stardom during this time once it became apparent that it wouldn't be a short break. The time off was extended as her shoulder required multiple surgeries. She appeared at "Matane" – the first Hana Kimura tribute show in 2021 produced by Hana's mother Kyoko – as a timekeeper. At the second show "Bagus" in 2022, Kyona wrestled for the first time in two years and took on Kyoko Kimura (who herself hadn't wrestled since 2017). The match was an emotional affair and something that both women felt they needed to do as a part of the difficult grieving process, but the periods of inactivity on both sides were evident.
Four months later in September 2022, Jungle Kyona made her return to full time competition beginning a 'freelance excursion' in the United States. Her first match for Game Changer Wrestling against Masha Slamovich showed that she had made progress on healing her body, her head and her heart. The tour has seen matches with Maya Yukihi, Janai Kai, Deonna Purrazzo, Hyan and Skye Blue among others as well as an appearance on AEW Dark against Riho. As of writing the tour is still in progress.
This is a music post, so to celebrate Kyona's inspirational return – we're going to take a look at Jungle Survival, her last Stardom theme. Kyona began using this theme after the disbandment of J.A.N. and it is has more of an industrial rock sound than her previous themes. This meshed well with the cyberpunk image of Tokyo Cyber Squad and also suited Konami when they would use it as a team. It is a work of Takahiro "Anija" Nakamura who also created some of the more guitar-driven themes of the period and appeared on the aptly titled 2019 release STARDOM ENTRANCE MUSIC.