Music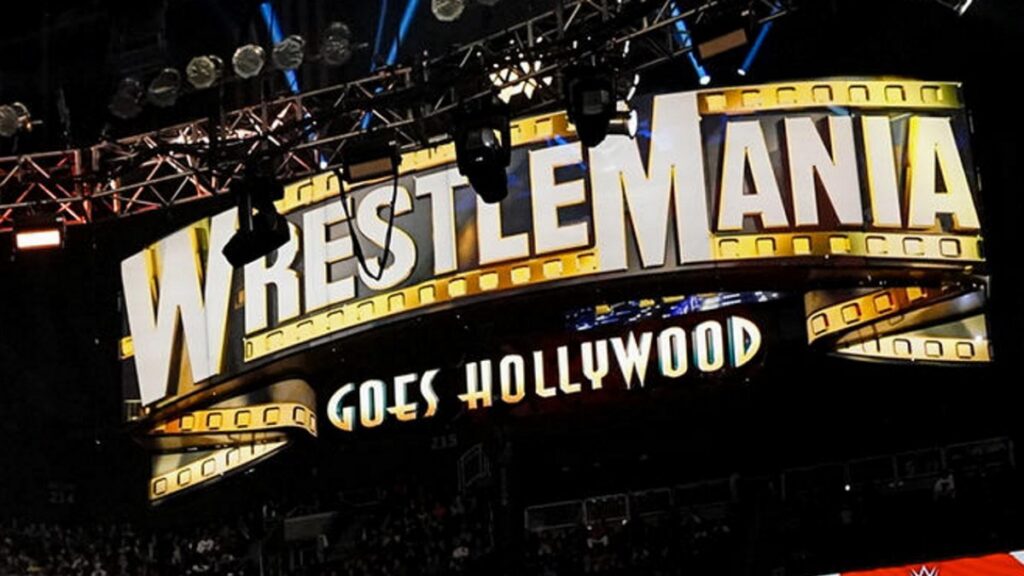 Roadtrip Music: Less Than Zero by The Weeknd (WWE WrestleMania 39)
Here on the Roadshow we like to look at wrestling through the rear view mirror. Well lets go all the way back to April 2023 and take a look at WrestleMania 39 and it's theme song.
Long-time emperor of the WWE Vince McMahon was embroiled in some paralegal issues in 2022 CE and as a result of the scandal he abdicated, ending his 40 year reign and turned control of the empire over to his son-in-law Triple H. Triple H set about enacting changes from about Summerslam forward and as a result by the end of the year – the product was actually really good!
2023 kicked off with somewhat of a similar situation to reality as the established Bloodline group of Roman Reigns and family was fracturing. Kevin Owens tried to overthrow Reigns and collude with Sami Zayn. Zayn tried to stop Reigns' brutality and was ejected from the group. He took his shot at dethroning Reigns to break the group apart and failed, but found powerful allegiance with Owens. This led to the first ever WWE Tag Title main event of WrestleMania (night one) as Owens and Zayn continued their efforts to break up the group by challenging The Usos.
Meanwhile on the other side of the world (Raw…) Cody Rhodes had returned from a worldwide expedition, won the Royal Rumble and now had his sights set on the gold of Reigns. Reigns was fighting a battle on two fronts like the dominant empires of the past.
And while we're on dethroning prominent figures, the Flair dynasty was under fire from the rising Rhea Ripley which resulted in one of the better women's matches in WWE history.
This isn't even mentioning the stellar undercard that led to one of the best three-way matches I've ever seen (Gunther/Walter, Sheamus and Drew McIntyre), a throw together four-way tag that overachieved, Logan Paul dragging a decent match out of Seth Rollins, the Mysterio family saga, and really everything (not involving Miz) was worth watching.
The two-day event used two theme songs but didn't really split them across days. One was Hollywood Swingin' by Kool & The Gang. The other was Less Than Zero by The Weeknd. This was The Weeknd's fourth consecutive Mania theme (36 – Blinding Lights, 37 – Save Your Tears, 38 – Sacrifice) and the second from the Dawn FM album. It's a neon-soaked synth-pop track that suited the event really well given its lyrical theme of acknowledging past mistakes contrasting its musical theme of moving past it.
I can only hope that next year they use Out of Time so I can write about Tomoko Aran…