Music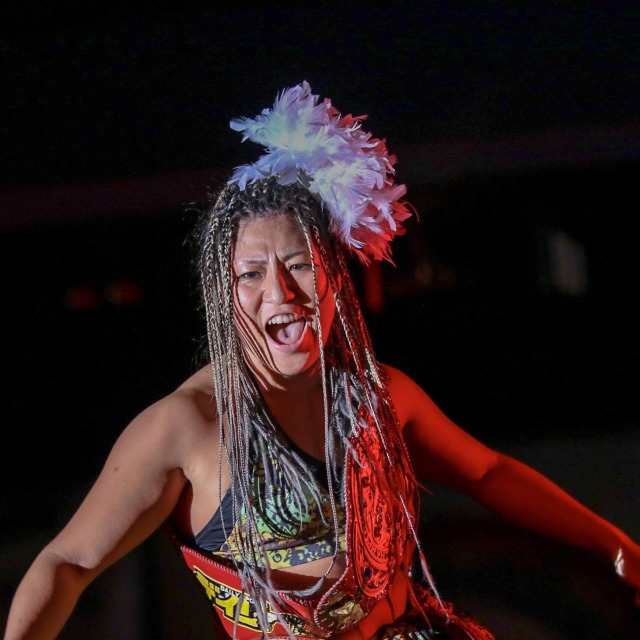 Roadtrip Music: NEVER FXXKING MIND THE RULES by MAN WITH A MISSION (Rina Yamashita)
After Hogan and the NWO I had to break the scope back open again.
Rina Yamashita is a name unknown to many, even amongst a lot of western joshi fans. Rina is (as of writing) one of the top freelancers in Japan and one of the most unique wrestlers in her field. She has competed in many smaller promotions with her work in Ice Ribbon, SEAdLINNNG and Pro Wrestling FREEDOMS being particularly notable.
Notably about FREEDOMS, it is predominantly a male deathmatch promotion. I first saw Yamashita wrestle here at Blood Xmas 2019 and the memory of her doing a moonsault off the top while holding a barbed wire wrapped Christmas tree is one I hope to never forget.
Yamashita has gone by a few nicknames – "Broken Dump Truck", which reasonably accurately describes her wrestling style, and "Deathmatch Amaterasu", which translate to Deathmatch Goddess.
A unique talent like Rina Yamashita, really needs unique music and NEVER FXXKING MIND THE RULES by Japanese rock band MAN WITH A MISSION really fits the bill with the opening chant of 'Bullshit, bullshit, bullshit, bullshit', followed by the sound of a vehicle. The song has a very punk rock vibe which suits Yamashita's approach and look spectacularly.
In the landscape of joshi puroresu, both Yamashita and her theme are unique and that's one of her greatest assets.
The YouTube version linked below features a little bit of censorship, however the version on Spotify is free from it.