Music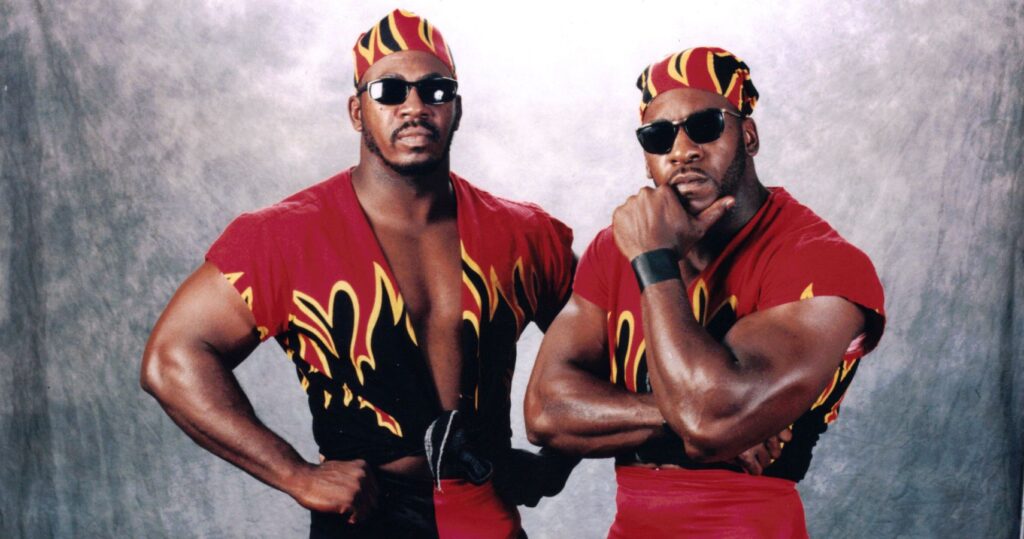 Roadtrip Music: Rap Sheet by Rene de Wael and Didier Leglise (Booker T, Stevie Ray, Harlem Heat)
One of the disappointing things about watching old shows on the WWE Network is sometimes themes will be replaced due to licencing issues. The most grating examples of this are Chris Jericho and Diamond Dallas Page in WCW. Sometimes due to not wanting to licence, or being unable to, a promotion will create a new theme for a wrestler. And sometimes all the pieces fall into place and a wrestler will be able to take an existing theme into a promotion.
Six-time world champion Booker T was one of the latter and given how well his theme worked – it's a relief. For the majority of his time in WCW Booker T used Rap Sheet both as a singles wrestler and while teaming with his brother Stevie Ray as Harlem Heat (Ten-time tag champions). There was that time in 2000 when Stevie brought in Ahmed Johnson as Big T and they banned Booker from using any Harlem Heat imagery and music – but the less said about that the better.
WCW was purchased by WWE in 2001 and that included Booker T and Rap Sheet. While with WWE Booker used the track for the majority of his time, with the exception of his time as King Booker in 2006.
The track itself is an interesting one, as much like the New World Order theme Rockhouse by Frank Shelley, it contains a number of samples. (Note: the version used in WWE is arranged a bit differently, the WCW version is more complete)
It opens with a whispered "Yes, yes, yes. No, no no", which is taken from Sex Object by Kraftwerk. The WWE version omits this for a sound byte of Booker's catch phrase "Can you dig it, sucka?!".
Then as the track gets going it's driven by the rhythm of the 1990 remix by DNA of Suzanne Vega's 1987 release Tom's Diner.
There are breathy noises throughout, sampled from Kraftwerk's Musique Non Stop.
And the last sample source, the weird noises that sound like someone just making silly noises with their tongue? That's from a 1989 spoken word piece called Work This Pussy from Sweet Pussy Pauline. Obviously NSFW. The same sample appears in Deee-Lite's 1990 hit Groove is in the Heart.