Music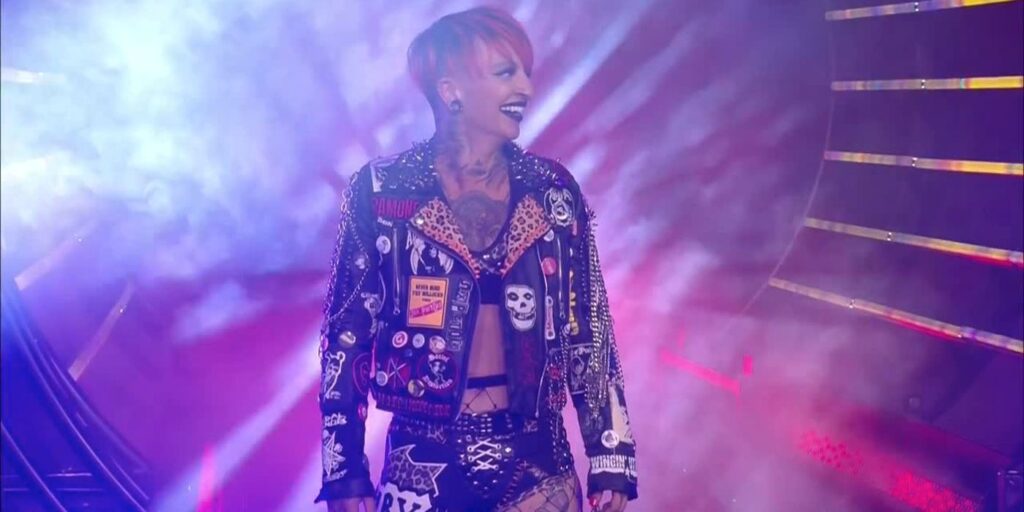 Roadtrip Music: Ruby Soho by Rancid (Ruby Soho)
Ruby Ruby Ruby Ruby Soho!
This week after AEW's Double or Nothing PPV (in which we went bust with nothing on the podcast version due to technical difficulties but I digress), the destination is known as we take a look at what was one of the highlights of the 47 hour long event.
Back at All Out in September last year, AEW held one of their Casino Battle Royals in which the 21st entrant is a "joker". This was the former Ruby Riott from WWE who had posted a little social media teaser "Destination unknown". That is a line from the 1995 song Ruby Soho by Rancid. Unable to use the name Ruby Riott due to WWE owning the copyright – it was suggested to her by Lars Frederiksen that she use the name Ruby Soho, based on the Rancid song that Frederiksen co-wrote. This was a no-brainer as the Ruby Riott name was an homage to the song anyway.
Fast-forward to Double or Nothing and after her opponent Britt Baker (DMD) enters with Rich Ward from Fozzy playing guitar to her music for some reason, Rancid appear on stage and play Ruby to the ring with Ruby Soho. I don't think it would be a big surprise if she rated this as one of the top moments in her career.
This isn't the live version, this is just the song. Normally the intro is cut off for her entrance. It shouldn't be as it would make the whole thing more effective. Here's the album (…And Out Come the Wolves) version. Intro in tact.