Music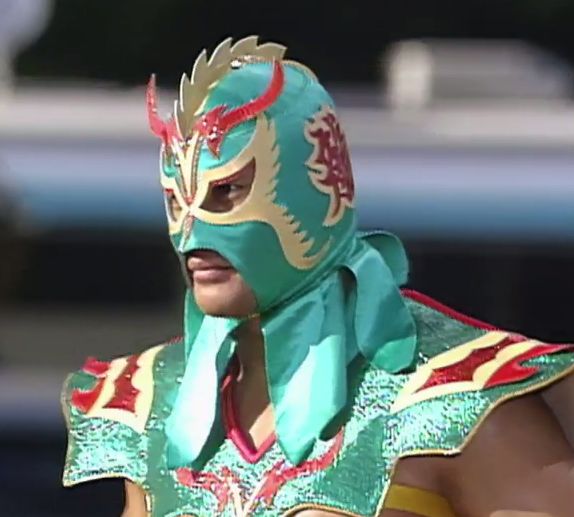 Roadtrip Music: Separados by Luis Miguel (Ultimo Dragon)
A trip to Mexico can really change a person. Tetsuya Naito learnt how to be tranquilo. Akira Hokuto became a demon and young Yoshihiro Asai became a dragon.
Asai was a New Japan trainee struggling to get anywhere due to his size. He relocated to Mexico, learnt the lucha libre style from Bruce Lee (or so the canon seems to go…) and became Ultimo Dragon.
Ultimo returned to Japan for SWS and then followed Genichiro Tenryu to WAR upon it's demise. Through the 90s he became one of the premier junior heavyweights in not only the country, but the world and is one of the wrestlers credited with innovating the lucha-resu Mexican-Japanese hybrid style.
He made regular appearances for WCW in the late 90s, famous for winning the WCW Cruiserweight title and adding it to the visually impressive eight-belt unified J-Crown and the unrelated NWA World Middleweight title – at the time setting the record for most titles held at once by a wrestler.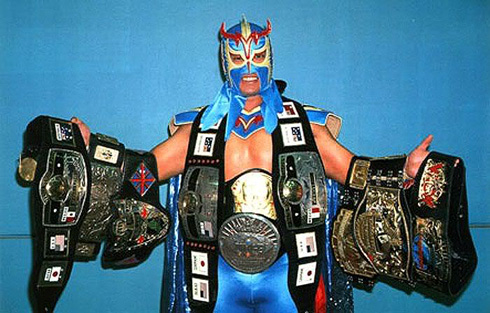 In 2003 Ultimo Dragon signed with WWE for a brief run that netted an appearance at WrestleMania XX in Madison Square Garden. Unfortunately the most notable thing he did in the company was trip on his cape during his entrance at Mania. He left shortly after.
Dragon set up a dojo and the Toryumon promotion where he trained a number of wrestlers such as Cima, Milano Collection AT, Dragon Kid, Kazuchika Okada and many others. The Dragon Gate promotion would branch off from this in 2004.
As of writing Ultimo Dragon is still working in Japan and after a run with All Japan Pro Wrestling he is primarily working for Dragon Gate as well as the many, many independent shows he has worked.
While in Mexico with CMLL, Dragon started using the song Separados by Luis Miguel as entrance music and for the most part, has used it ever since (outside of WCW/WWE). The song peaked at #8 in American on the Billboard Latin chart in 1990.
It has a good sound and suits his style well, evoking memories of Mil Mascaras' usage of Sky High by Jigsaw in feel. Thankfully this won't be the last we hear from Luis Miguel as another song of his has also found it's way into the wrestling canon. (That article is somewhere over the horizon)
A trip to Mexico can really change a person…