Music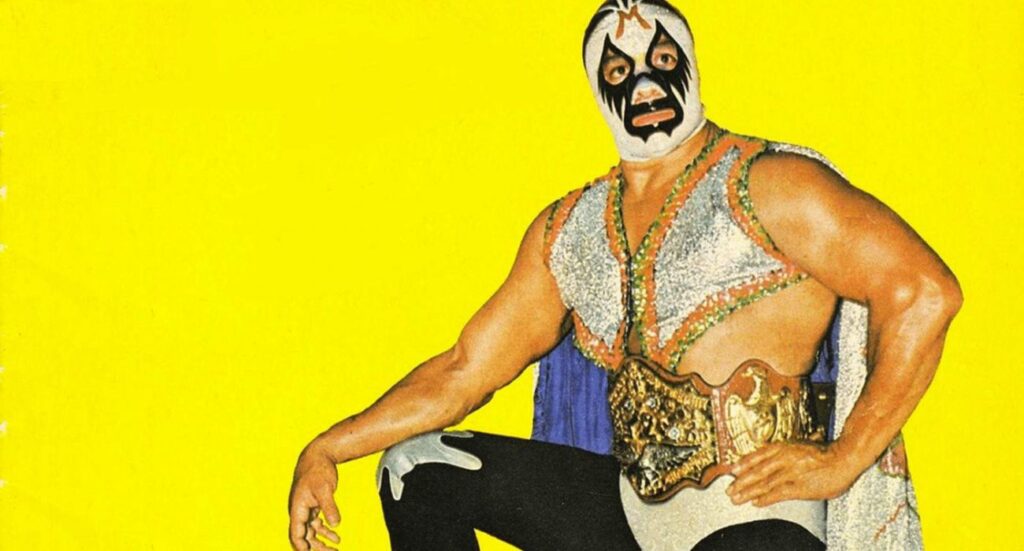 Roadtrip Music: Sky High by Jigsaw (Mil Mascaras, Dos Caras, Dos Caras Jr., Jonathan Gresham)
What do a masked Mexican wrestler (Mil Mascaras) and an Australian-Hong Kong co-produced film (The Man from Hong Kong) have in common?
Given that you've clicked on an article about theme music, your guess is likely spot on.
English group Jigsaw (known as English Jigsaw in Australia due to another group named Jigsaw already existing) contributed Sky High to the 1975 film The Man from Hong Kong and also appeared on an album of the same name. The song would go on to be a far bigger hit than the movie, charting in nine countries. The song would hit number one in Japan.
Mil Mascaras (translates to 1000 masks), one of the most famous luchadores of all time is sometimes credited with aiding the song's popularity in Japan where he was already established through a legendary feud with The Destroyer before adopting it as his entrance music.
The song has also been used by his brother Dos Caras, nephew Dos Caras Jr (better name as Alberto Del Rio/El Patron) and traditional grappling enthusiast Jonathan Gresham.
Sky High has been not only a theme song, but a general theme for Mil Mascaras with his return tour to Japan in the early 90s after a few years being named 'Sky High Again' by the W*ING promotion.
Mascaras – a critically important figure in wrestling history – has been recognised as a champion around the world, is in multiple halls of fame and is largely responsible for the international spread of lucha libre. Though he is not without controversy as a number of wrestlers have criticised his co-operation and said he was difficult to work with over the years.