Music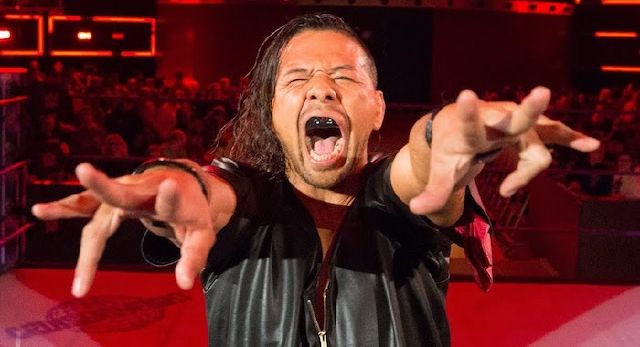 Roadtrip Music: The Rising Sun feat. Lee England, Jr. by CFO$ (Shinsuke Nakamura)
Happy new year! As the clock rolls over there are many ways to celebrate. You could for instance, stay up late and watch the pyro display. Or you could wake up early and catch the first sunrise of the year (a Japanese custom known as hatsu hinode, something that I've found is a lot easier in the northern hemisphere during January than down here. Given that you're here – you might add some wrestling into the mix at some stage. Last year WWE ran a New Year's Day show called Day One. Due to the weekly nature of wrestling in America, the shows that take place tend to reflect the day of the week – rather than the date. Like many things, it's a bit different in Japan. You could see that first sunrise from the line out the front of the first wrestling show of the calendar year (Kaori Yoneyama's YMZ promotion runs an annual early morning show), or you could do what I did, the recently established tradition of watching Pro Wrestling NOAH's The New Year event on Wrestle Universe – the first major show of the year. (Don't do what I did and fall asleep halfway through after a big night the night before though)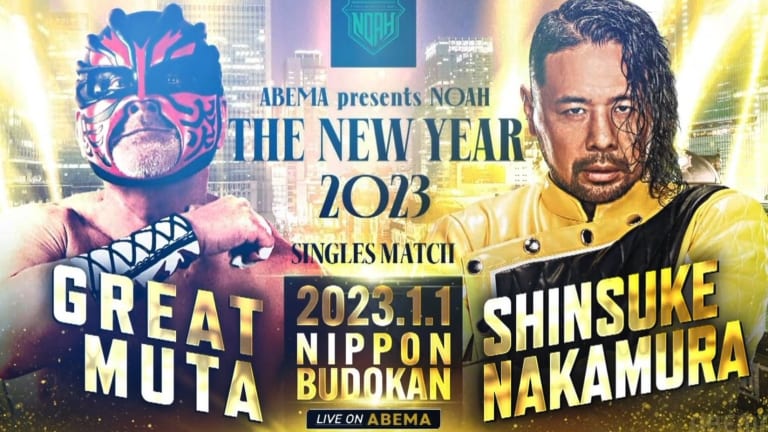 This year's The New Year show was a pretty stacked card with guests from Dragon Gate and New Japan Pro Wrestling, a surprise appearance from an All Japan Pro Wrestling defector and in one of the final stops of Keiji Mutoh's retirement tour – a special appearance from WWE contracted talent – Shinsuke Nakamura. Nakamura appeared on loan from WWE to wrestle Mutoh's Great Muta persona in the second half of a double main event, a match advertised as Muta's (not Mutoh's) last singles match. A nice clash between one of the original three musketeers (Mutoh, Chono & Hashimoto) and one of the new musketeers (Nakamura, Tanahashi & Shibata)
Shinsuke Nakamura has had a few themes over the years and most of them will be covered here eventually. I actually prefer his first two themes (Moving City and Subconscious) to this however his themes reflect his evolution as a wrestler. Moving City is an upbeat guitar-driven rock theme that like most Japanese themes of the 1990s and 2000s sounds like it's been ripped straight from an arcade game (no complaints). This worked for the young upstart strong style student known as the 'Super Rookie'. As his persona evolved and he found himself, the tempo scaled back. Not too far, but enough to show that Nakamura was in control with a methodical driving beat and a memorable guitar riff. Subconscious is the theme that Nakamura used during New Japan's western expansion period and is the theme that many would've been introduced to first.
In 2016 Nakamura signed a WWE contract and departed for America. If you weren't following the happenings of wrestling back then – it's hard to explain how big a deal Nakamura was at the time. He was a top star in New Japan, but not quite THE top star. In a world of Okada and Tanahashi, Nakamura had settled into that 1a spot. His reigns with the IWGP Intercontinental title raised the profile of that belt to a main event level belt (in fact, it main evented a Wrestle Kingdom over the Heavyweight title in 2015). His signing was a big deal and he needed a big theme to reflect that. Luckily CFO$ were up to the challenge.
The Rising Sun (a pretty lazy name) is slower again and features the same swelling breaks as Subconscious which sound like you're getting pumped up for a fight. This, as with many themes of the time were easy singalong material for the NXT crowd at Full Sail. I'm unsure as to whether or not he was on the original track but later versions and special appearances show the work of American violinist Lee England, Jr. In fact, England, Jr. was on hand in the Budokan to play Nakamura to the ring.
For the sake of posterity there's also Shadows of a Setting Sun which is this with rap vocals. In my opinion it's easily taking fourth spot in Nak's theme history.