Music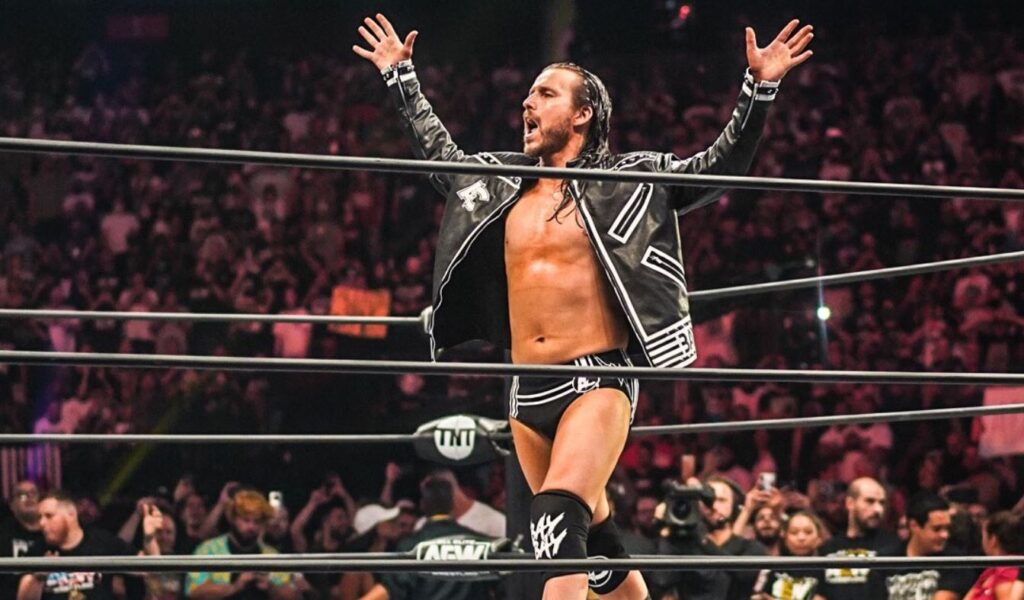 Roadtrip Music: All About Tha (BOOM!) by Mikey Rukus (Adam Cole)
Well we're back with the music series after somewhat of an actual roadtrip. Luckily there's a website with a series of music posts that can provide entertainment for a road trip based loosely on the name of the site.
This week the focus is on Adam Cole (BAY BAY) and his new AEW theme. Adam Cole was an indy darling competing for many of the major independent promotions in America as well as New Japan Pro Wrestling and Ring of Honor. In 2017 he became the first and (as of this writing in October 2021) only three-time Ring of Honor World Champion. The "world" status of that title is often debated, however the fact he won it in the Tokyo Dome definitely helps the argument.
Adam Cole was a member of the Bullet Club stable and the sub-group The Elite, where he would team with The Young Bucks as Superkliq Party (a play on Superkick Party, a line used by the Bucks to cover their excessive usage of the move).
He was signed by WWE in 2017 and spent most of his time as the leader of the Undisputed Era group in NXT. While there he became the longest running NXT Champion to date. He also became the second wrestler to be recognised as winning the NXT Triple Crown (NXT, NXT Tag and NXT North American titles).
In 2021 he left NXT and made a surprise appearance at AEW's All Out event (which we covered on a recent podcast) where he reunited with The Elite group. Having used NJPW and WWE owned music for the previous 5 years – he was in need of a new song for AEW. Enter AEW's music producer – Mikey Rukus.
All About Tha (BOOM!) features an instantly recognisable 'stinger' with a shouting of it's title and the track captures a lot of the heart of his previous themes. There is a Rage Against the Machine styling to it which has helped it's popularity as a piece of music. In late September the tune hit #1 on the iTunes Metal charts – making this Mikey Rukus' most commercially successful piece of music.