Music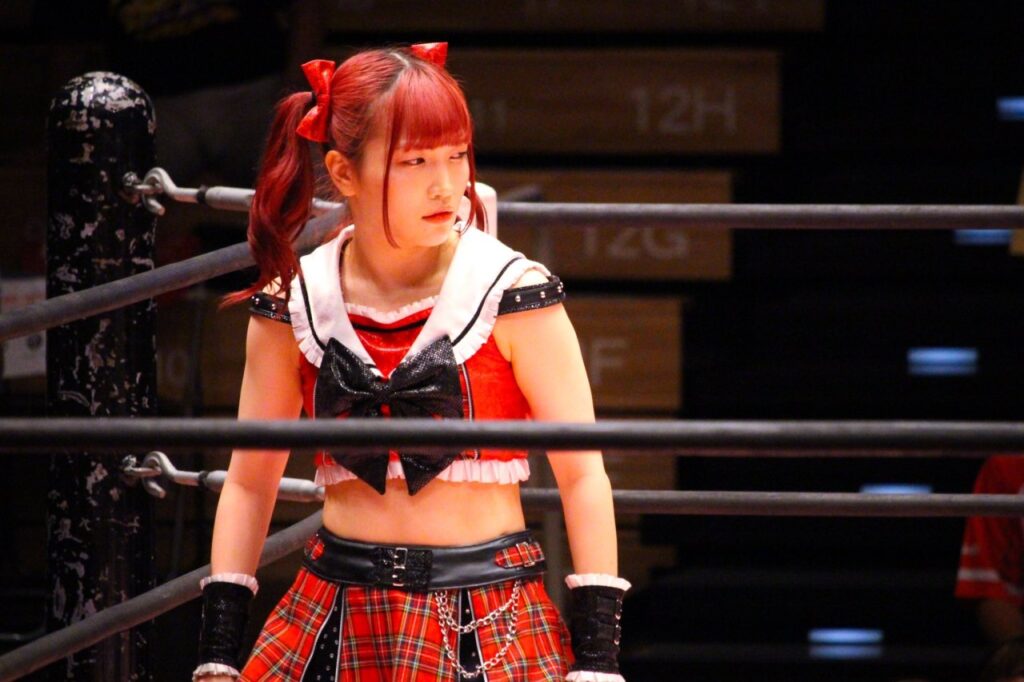 Roadtrip Music: Brooklyn the Hole by Maki Itoh (Maki Itoh)
Sekai chi kawaii no wa? [Who is the cutest in the world?]
Itoh-chan!
Last week I wrote about the uniqueness of Rina Yamashita. This week we take a look at another extremely unique character in professional wrestling and somebody who just celebrated a birthday (July 22). Tokyo Joshi Pro Wrestling's Maki Itoh.
Itoh was an idol singer (a type of pop star) in Japan with the Fukuoka-based group LinQ. While with LinQ she was introduced to professional wrestling when she was invited to compete in an idol match on a DDT event.
LinQ management decided to rearrange the group and created an 'musical theatre' based offshoot called Tokiwoikuru. Despite her best efforts in meeting a ticket-selling target set by the group, Itoh was one of the girls fired from LinQ and re-assigned to Tokiwoikuru.
Itoh has competed for DDT and became a regular in their joshi promotion TJPW in 2016. She formed the tag team 'Itoh Respect Army' with Mizuki and the two were packaged as an idol group. They performed a song Setsunairo which became their entrance theme and even had a music video shot.
Itoh and Mizuki split after Mizuki found tag success without Itoh and Itoh would record another song which would become her new entrance music. A solo version of Tokiwoikuru song, Brooklyn the Hole. Itoh sings this herself during her entrance.
Aside from her antics in TJPW, Itoh has amassed quite a following on Twitter due to her posting about the new words she is learning as she studies English. Most of these are obscene.
In 2021 Itoh wrestled for All Elite Wrestling first in a women's tournament (partly filmed in Japan) and then in the US making a surprise appearance at the Revolution pay-per-view event.
The below clip is Itoh performing Brooklyn the Hole at the CyberFight Festival from June 2021 at the Saitama Super Arena (the second largest indoor arena in the world) with support from her tag partners for the evening Marika Kobashi & Yuki Kamifuku.