Music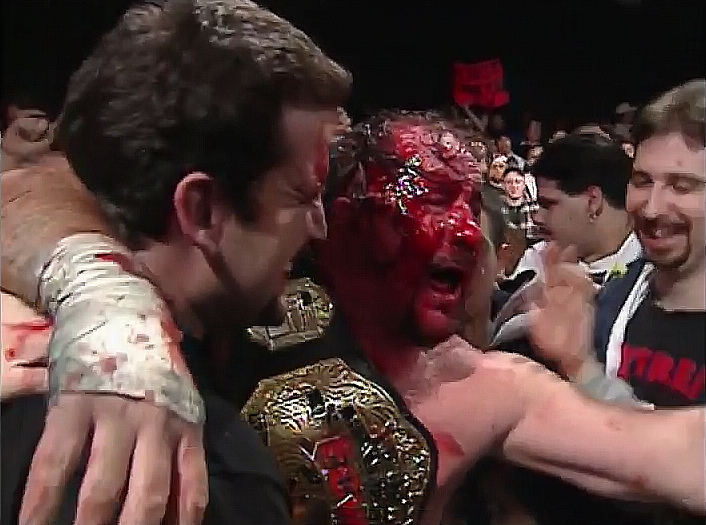 Roadtrip Music: Desperado by Eagles (Terry Funk)
No I'm not talking about El Desperado, or Separados. This week's entry in the Roadtrip Music series is Desperado by the Eagles. And this song was used by Terry Funk in ECW.
By 1993, Terry Funk was a seasoned veteran. He had a 424 day NWA World Heavyweight title reign under his belt as well as numerous tag and regional title reigns. By this point he had already (only?) retired twice.
He lent his credibility to upstart promotion Eastern Championship Wrestling, helping to build the company in it's early days with matches against the likes of Eddie Gilbert and juggled working for the promotion with a schedule in Japan. As the promotion broke new ground in putting on it's first pay-per-view event (Barely Legal), it was the legend Terry Funk that was called upon to headline.
As promoter Paul Heyman has stated, the picture to paint was the Terry Funk was past his prime and the story was about the question of whether or not the old gunslinger was able to make one last ride. He had to get through a three-way-dance with Stevie Richards and The Sandman, where the winner would get an ECW World title shot against Raven. Funk went all the way for the fairytale ending.
At this event there was wonderful contrast between Sandman's entrance to the heavy metal anthem Enter Sandman and then the mood shifted wholesale as the opening notes of Eagles' Desperado played. It was simple, it was effective, and it was fantastic.
As for the song itself, it was released on the 1973 album by the same name that had an old western theme. The song was never released as a single but is one of the group's more famous. It did make the Rock Digital Billboard chart following Glenn Frey's death however.