Music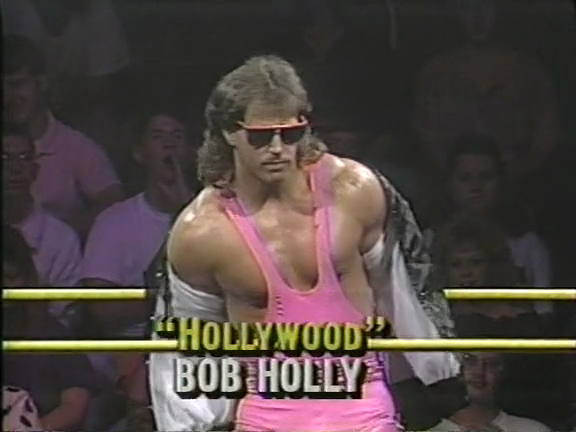 Roadtrip Music: Fame by David Bowie (Bob Holly)
Uhhh…. what?
Yes, Bob "Hardcore" Holly once used this as entrance music. Prior to becoming a race car driver (he once did actually have a shoot job as a mechanic), Bombastic Bob was "Hollywood" Bob Holly.
He used the "Hollywood" moniker while wrestling as a heel for Roadshow-darling Smoky Mountain Wrestling when it started in 1991. The character was obviously billed from Hollywood (despite years of being billed from Alabama where he lived, Bob was actually born in California) and made a number of claims about a knowing Pretty Woman star Julia Roberts and Jack Nicholson. Due to the financial backing of legendary music producer Rick Rubin the promotion was able to use licensed music for it's television – hence Holly's use of Fame by David Bowie from his 1975 album Young Americans. Fame was also culturally relevant again due to a remixed version being released in 1990 and included on the Pretty Woman soundtrack, though Hollywood used the original.
Due to personal reasons, Holly's time in Smoky Mountain was short as he left wrestling briefly in 1992 – but it gave us this wonderful piece of trivia.