Music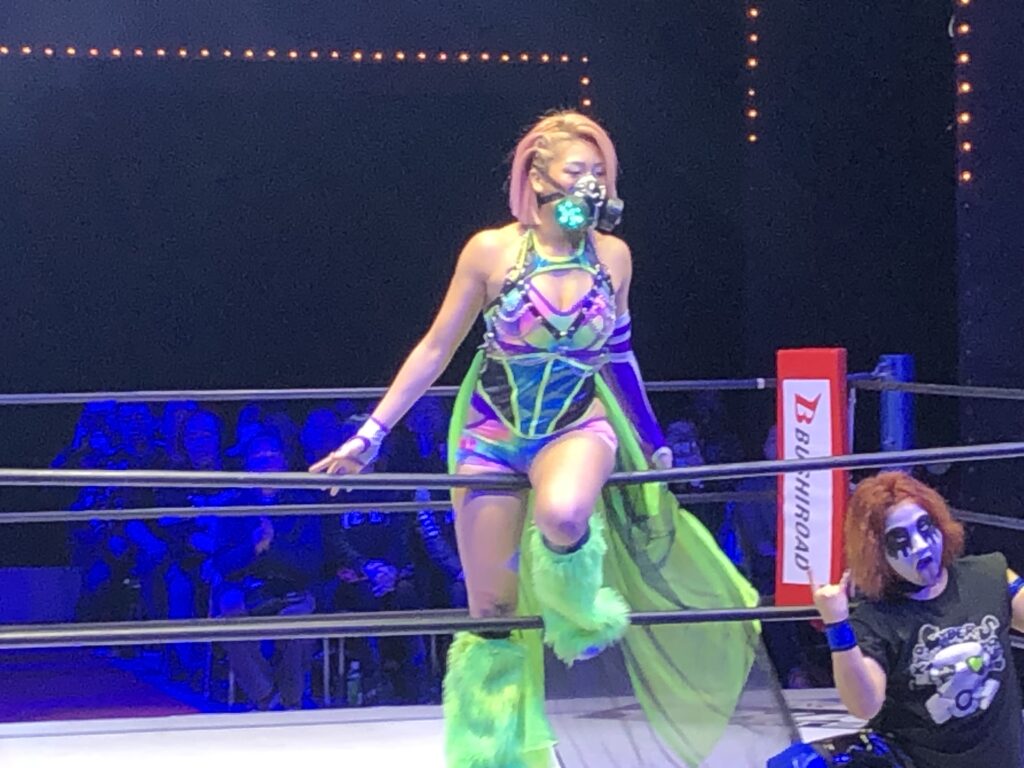 Roadtrip Music – Internet Friends by Knife Party (Hana Kimura, Rina, Tokyo Cyber Squad)
May 23 (tomorrow as of writing) marks the first anniversary of the passing of joshi star Hana Kimura. Had things panned out differently, star would be insufficient – Hana was headed towards being a bona fide superstar.
I could talk for days about Hana Kimura, and likely will in either a podcast or article at some point – but for now in a little tribute, she is the first subject of our Roadtrip Music series.
Hana Kimura was a part of Stardom's Oedo Tai group before leaving the group and heading over to Mexico for somewhat of an excursion. The Hana that came back was definitely not the Hana that Stardom fans had become accustomed to. In the place of the dark, black and red clad Oedo Tai fighter was a brightly coloured cyber punk. A lone wolf after leaving Oedo Tai Hana slowly began building what was known as the International Army, which would come to be named Tokyo Cyber Squad.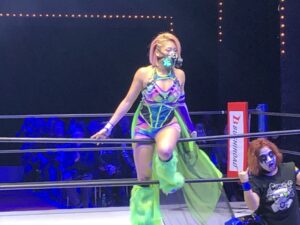 Upon her return Hana Kimura had new entrance music which was 2011's Internet Friends by Australian electronica duo Knife Party. Hana, TCS and Rina (who at the time was doing a 'mini-Hana' gimmick) would use variants of this track eventually being replaced with the Stardom produced YES SIR!
The track is predominantly instrumental but contains sound bytes from a female voice struggling with being ignored by a love interest. The Apple iPhone ring tone Marimba and message tone Tri-tone are also sampled.