Music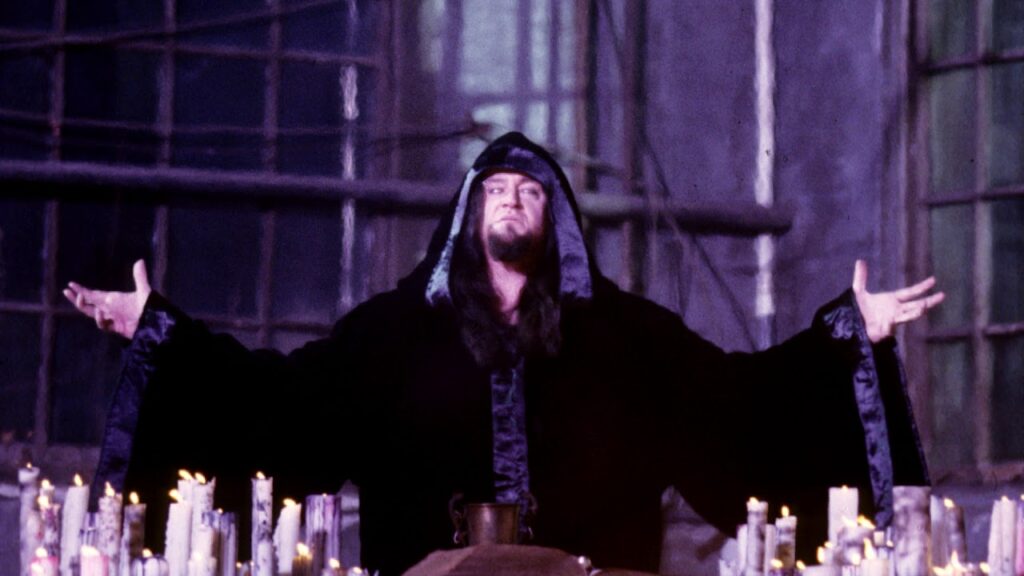 Roadtrip Music: Ministry/Dark Side by Jim Johnston (The Undertaker, Ministry of Darkness, Yoshihiko)
The Undertaker has had many themes over the years. From Jim Johnston productions like You're Gonna Pay, Deadman Walkin' and the iconic Graveyard Symphony to licensed songs like Kid Rock's American Bad Ass and Limp Bizkit's Rollin'.
This week we'll take a look at Ministry by Johnston. It was released as Ministry on WWF The Music Volume 4 in 1999, and later as Dark Side on the collection album WWE Anthology in 2002. The tracks vary in length – but they're the same.
In 1999 Undertaker turned heel and altered his character slightly into a dark priest and led a group called the Ministry of Darkness. The character change is reflected with Ministry/Dark Side deviating from the slow funeral march of Graveyard Symphony by picking up the tempo and adding a chugging guitar riff that builds through the "verse" portion of the track. I don't know if I'd call it the best – but personally I find it the most interesting of the Jim Johnston Undertaker themes.
It's also used by the latest (as of early 2022) incarnation of Yoshihiko in DDT. Yoshihiko has been played by many blow-up dolls over the years. Many of the earlier portrayals have been killed, thus necessitating the need for multiples. The current incarnation has adopted something of an invincible gimmick and survived being thrown off a building, torched and exploded by Konosuke Takeshita at Wrestle Peter Pan in 2020. In early 2022 the character returned in spectacular fashion, jumping from the balcony of Korakuen Hall to save Pokotan from Chris Brookes – but lost the subsequent match. Yoshihiko uses Ministry/Dark Side as an homage to the deadman.